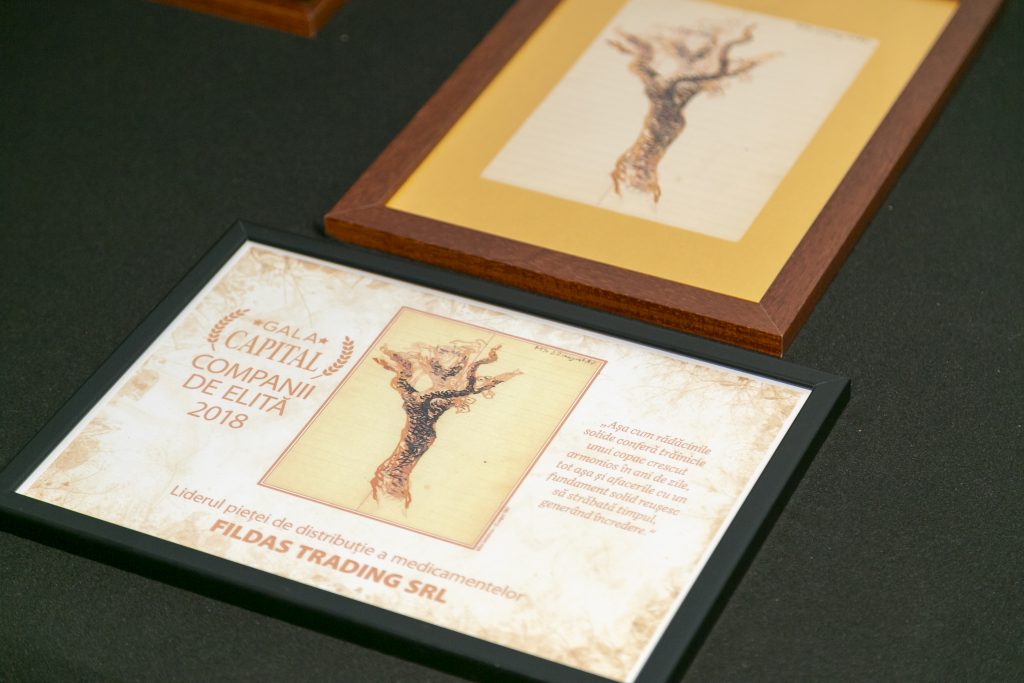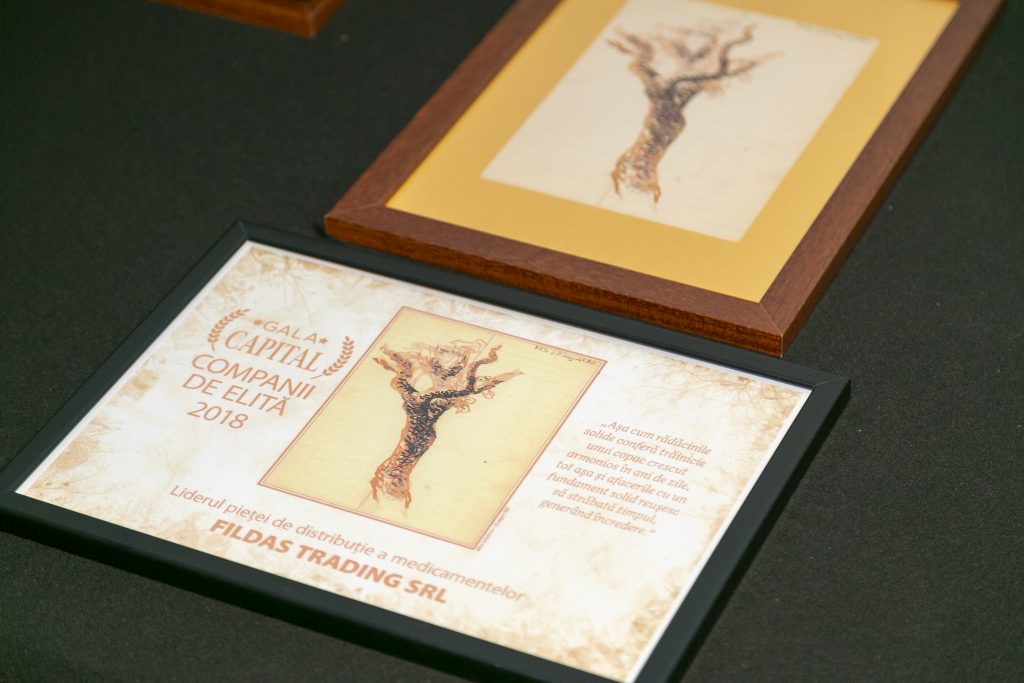 Fildas Trading SRL was designated the leader of the distribution market for medicines at the first edition of the Elite Companies Gala, organised by Capital magazine on Tuesday, October 16th, 2018.
The prizes were awarded to the best performing companies in several fields of activity present in the TOP 300 Companies, the yearbook released by Capital at the Gala. The selection criteria were journalistic approaches combined with the expertise of consulting specialists, based on turnover, net profit and the number of employees of each company.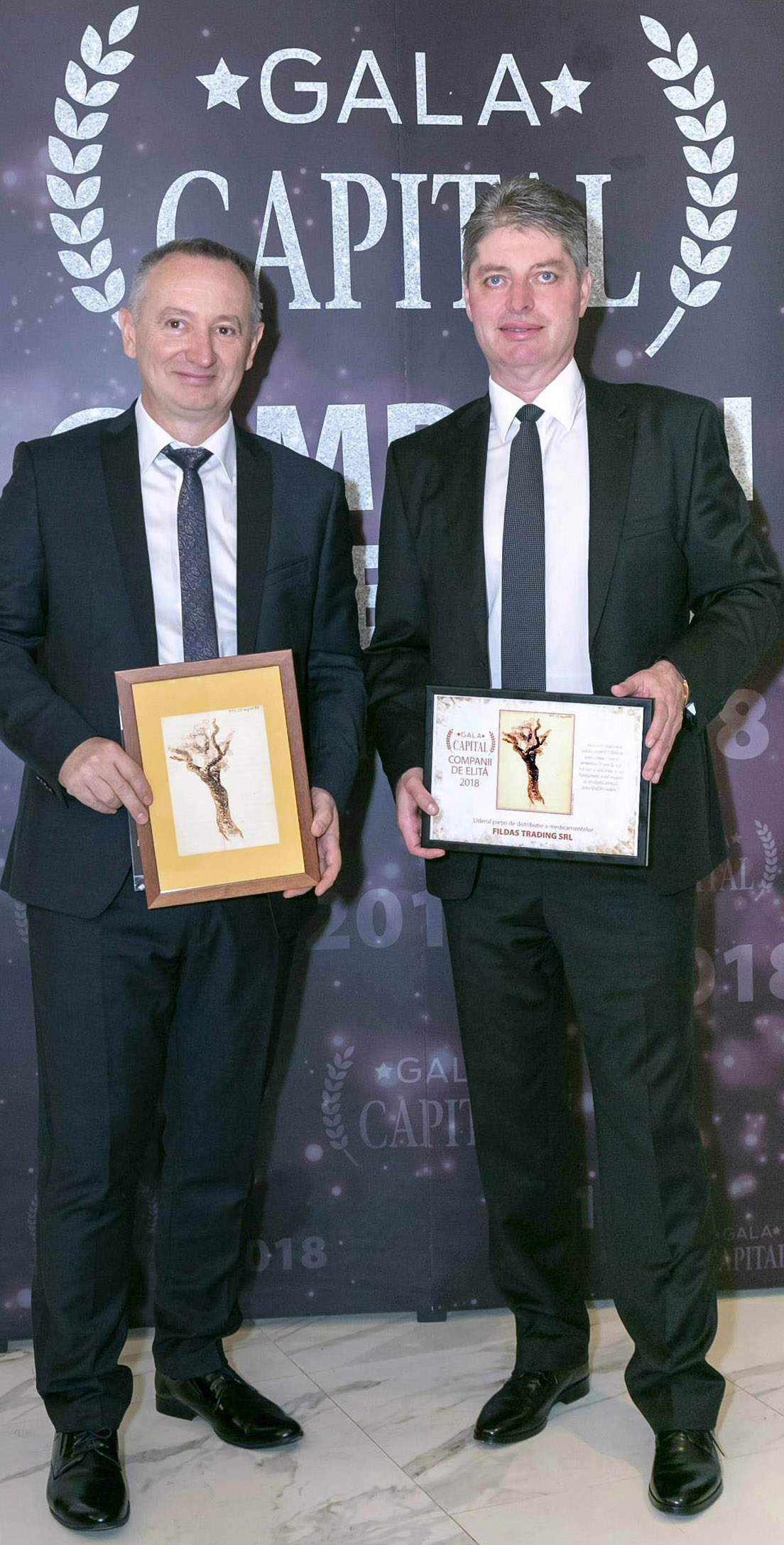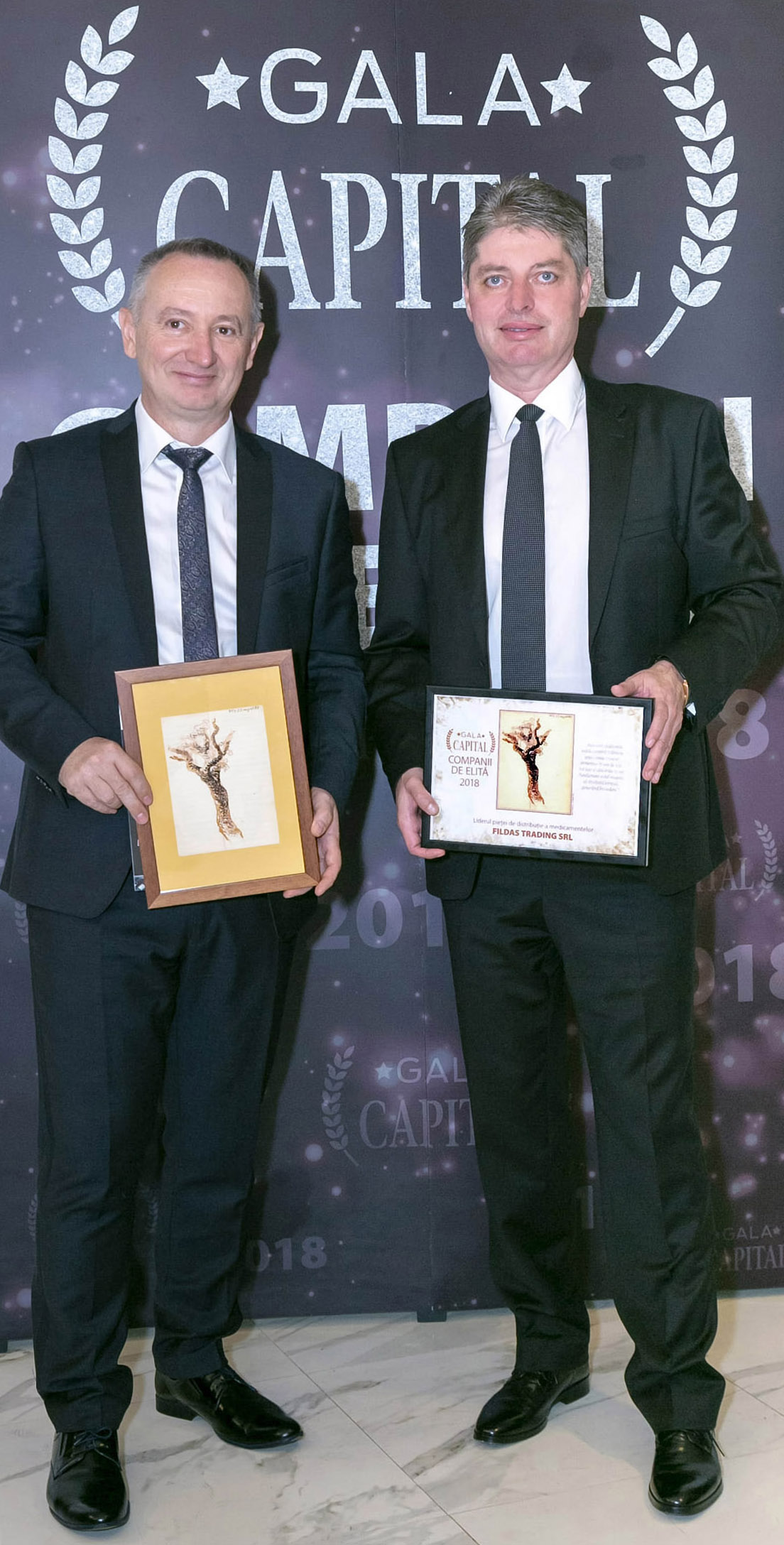 The award for Fildas Trading was handed to Mr. Dragoş Mihai, General Manager and Mr. George Păcurariu, Medical Director. The trophy represents a work by the painter Mihai Sârbulescu from 1987.
"A top player in the distribution of medicines, FILDAS Trading SRL has over 1,000 employees and provides national coverage through a network of 14 medicinal product warehouses and an impressive transport fleet, and Catena, the affiliated pharmacies network, has over 720 units and more than 5,000 employees" – were the organizers' arguments regarding the designation of Fildas Trading as a leader in its field of activity.
At the first edition of the Elite Companies Gala, awards were given for the performances of the companies in the Romanian business environment, which have achieved remarkable results during 2017 and early this year, that have changed or have made a positive contribution to the Romanian economy. As such, 10 prizes have been awarded to the most valuable companies, genuine models and landmarks in the Romanian economy, and 5 special prizes for companies that have achieved remarkable results in their activity.
At the same time, the new monthly Capital magazine was launched at the Gala, in a new format, with 100 pages and an editorial structure covering various areas of interest: "Competition has become much stiff and dynamics forces us to be as creative as possible. This is why today we are launching the new Capital. It is a different magazine than it was 26 years ago when it came out, and tries to consider the changes taking place in society and the way Romanians consume the press," said Dan Andronic, the owner of the Evenimentul Publishing House and Capital.
At the 2018 Elite Companies Gala were present both representatives of the business environment and special guests, including Petru Bogdan Cojocaru, Minister of Communications and Information Society, Anton Anton, Minister of Energy, Bogdan Andronic, State Secretary of  the Ministry of Economy, and Sorin Naş, State Secretary of the Ministry of Business, Commerce and Entrepreneurship.