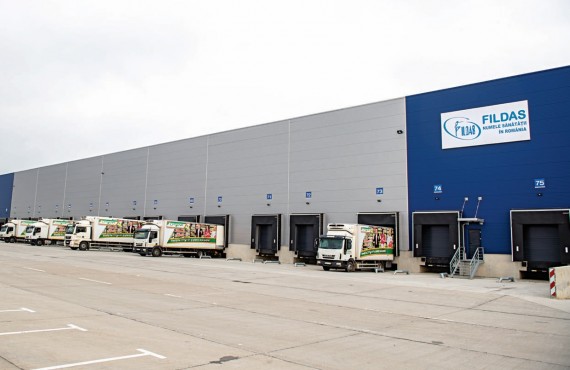 Fildas Trading's mission is to promote health in Romania by means of a constant contribution to the improvement of the health system through the high quality of its services, innovation and distinction.
In 1991, the establishment of the first private pharmacies triggered the necessity of product distribution. In a country where companies were mostly state-driven, Fildas would be the first privately-held company, a brand born out of the passion of a skilled businesswoman.
In 1993, the company is rebranded in FILDAS TRADING. The turnover increase, the fantastic expansion in a short time span, and the recognition it gained from the competing companies and from the most important suppliers in the field were all the result of an enormous collective effort, of the dynamism, energy and dedication that the founder herself instilled in the team she lead.
Catena, the affiliated pharmacy network, was established in 1999 following Fildas Trading's strategic decision of vertical expansion in the pharmaceutical retail. In a highly competitive industry, Catena succeeded in becoming a market leader in ten years. Catena currently consists of over 800 units with over 6,000 employees.
1
Employees
For Fildas Trading, the human capital is the most important element in the sustaining and development of the company. As a result, Fildas Trading deems its employee as its most precious asset in the growth of the company. Fildas Trading currently has more than 1,800 employees, while Fildas-catena Group has exceeded 8,000 employees on a group-wide basis.
2
Innovation
Our aim is to promote health in Romania and to meet the needs and requirements of our partners and clients through our work.
3
Professionalism
Efficiency and professionalism are the key elements that guide our actions. We pursue our goals persistently, we take action, and we make things happen.
4
Performance
We aim to create a valuable company and a trustworthy partner in order to reach a high and constant profitability.
5
Quality services
Our efforts are focused on the continuous improvement of the quality of the services we provide to our partners, the final goal of which is raising the quality and performance standards on the Romanian pharmaceutical market.
Fildas Trading  is the Name for Health in Romania
Fildas Trading is the top of largest importers and distributors of nutritional supplements, pharmaceuticals, dermatological cosmetics and technical-medical products in Romania. The primary aim of Fildas is to better the distribution system of pharmaceuticals in pharmacies, hospitals and other types of clients.
Read the Fildas brochure