Fildas Trading drug distribution company, controlled by the entrepreneur Anca Vlad, started the construction of a warehouse within the Miroslava Industrial Park, in Iasi County, where it will invest 2.5 million EUR.
"We started the construction of a modern warehouse, of about 3,800 sq. m., within the Miroslava Industrial Park, following an investment of over 2.5 million EUR. This warehouse will become one of the most important Fildas Trading warehouses, built at the highest European standards of performance and state-of-the-art technological facilities," said Dragos Mihai, General Manager of Fildas Trading.
The company now owns 14 warehouses nationwide, according to the information on its website.
The warehouse in Iasi will serve the neighbouring counties and will operate with the help of about 50 employees.
"The warehouse will serve first the Iasi, Suceava, Neamt, Vaslui and Botosani Counties," said Dragos Mihai. After the construction of the 15th warehouse, the company's representatives estimate that the local turnover will increase by 25% and that they will be able to broaden the services they already provide. They do not specify however how much the Moldovan region already contributes to the overall business.
"We expect a 25% increase in regional turnover in the short term, given that we will be able to diversify the services provided to our partners, including the development of emergency delivery channels to pharmacies respectively and other logistics services required in the current pharmaceutical market," explained Dragos Mihai (photo).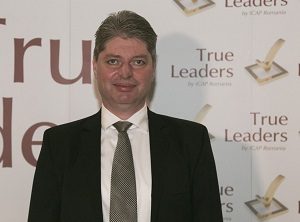 Fildas Trading ended last year with 1.6 billion lei (360 million EUR) business, up 13% from the previous year, according to the data provided by the company's officials. Fildas Trading is the third distributor of medicinal products on the local market by turnover, after Mediplus (part of the A & D Pharma Group of which Sensiblu pharmacies are part) and Farmexpert, run by Iulian Trandafir.
Apart Fildas Trading, Anca Vlad also own the Catena pharmacy chain, the market leader.
There are over 20 companies in the Industrial Park in the commune of Miroslava, Iasi County, which has an area of about 45 hectares, that will create about 2,500 new jobs, according to Dorel Codina, Executive Director of Miroslava Industrial Park.
Article published by Ziarul Financiar