FILDAS the best results in its history in 2015: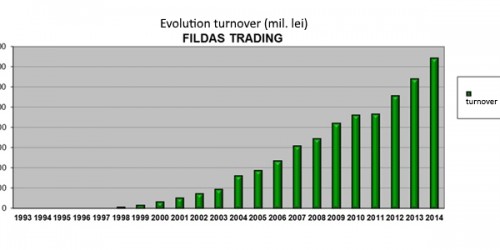 FILDAS TRADING – 3rd place in the National Top of the Most Performant Companies in Romania, 22nd edition, 2015: Large Enterprises: COMMERCE, TOURISM
In a difficult context, Fildas Group reported the best figures in its history of over 25 years.
Established in 1993, Fildas was the first privately-held Romanian company in the pharmaceutical industry. Fildas' slogan is "The Name of Health in Romania".
Its mission is to promote health in Romania by means of a constant contribution to the improvement of the health system through the high quality of its services, innovation and distinction.
Fildas Group stands for: an open attitude towards new products; modern, computerized logistics; high standards concerning good distribution practices; sales force; ability to adapt to market needs; creative efforts in finding the best ways and means to add value to promotional campaigns; trust from the relevant authorities regarding the compliance to specific regulations.